Welcome to "The Top of the World" update from PRX, WGBH, and the BBC.  Our top story concerns a possible prisoner swap which could restart the Afghanistan peace talks.
Views expressed in this geopolitical news summary are those of the reporters and correspondents.
Content supplied by PRX, WGBH, and the BBC.
Accessed on 12 November 2019, 1605 UTC, Post 879.
Source:
Please click link or scroll down to read your selections.
Talks with the Taliban could be in the cards if a prisoner swap between the fundamentalist group and the Afghan government takes place. President Ashraf Ghani said the exchange would "pave the way" to negotiations — but the Taliban has yet to respond. On the other hand, Laura Cooper, deputy assistant secretary of defense, did respond to calls to testify on Capitol Hill, where she detailed how the White House Office of Management and Budget ordered the freeze on military aid for Ukraine. And, if all this fast-moving news has you stressed out, relax with Bilbo's new podcast: 30 minutes of purring.

(We're still beta-testing this newsletter and we've just updated the design. Let us know your thoughts on that more generally about this newsletter by replying to this email.)
---
In the news today
Prisoner swap with Taliban will free American and Austalian professors
Afghanistan will release two senior Taliban commanders, Haji Mali Khan and Hafiz Rashid, and Anas Haqqani, a leader of the Haqqani militant group, in exchange for an American and an Australian professor who were kidnapped in 2016, Afghan President Ashraf Ghani said today. The Taliban had kidnapped American Kevin King and Australian Timothy Weeks in August 2016 from the American University of Afghanistan in Kabul. The prisoner swap comes at a time when efforts were being made to revamp peace talks between the US and the Taliban.
Also: Sydney braces as Australia prepares for 'catastrophic' bushfires
Israeli targeted strike kills Islamic Jihad commander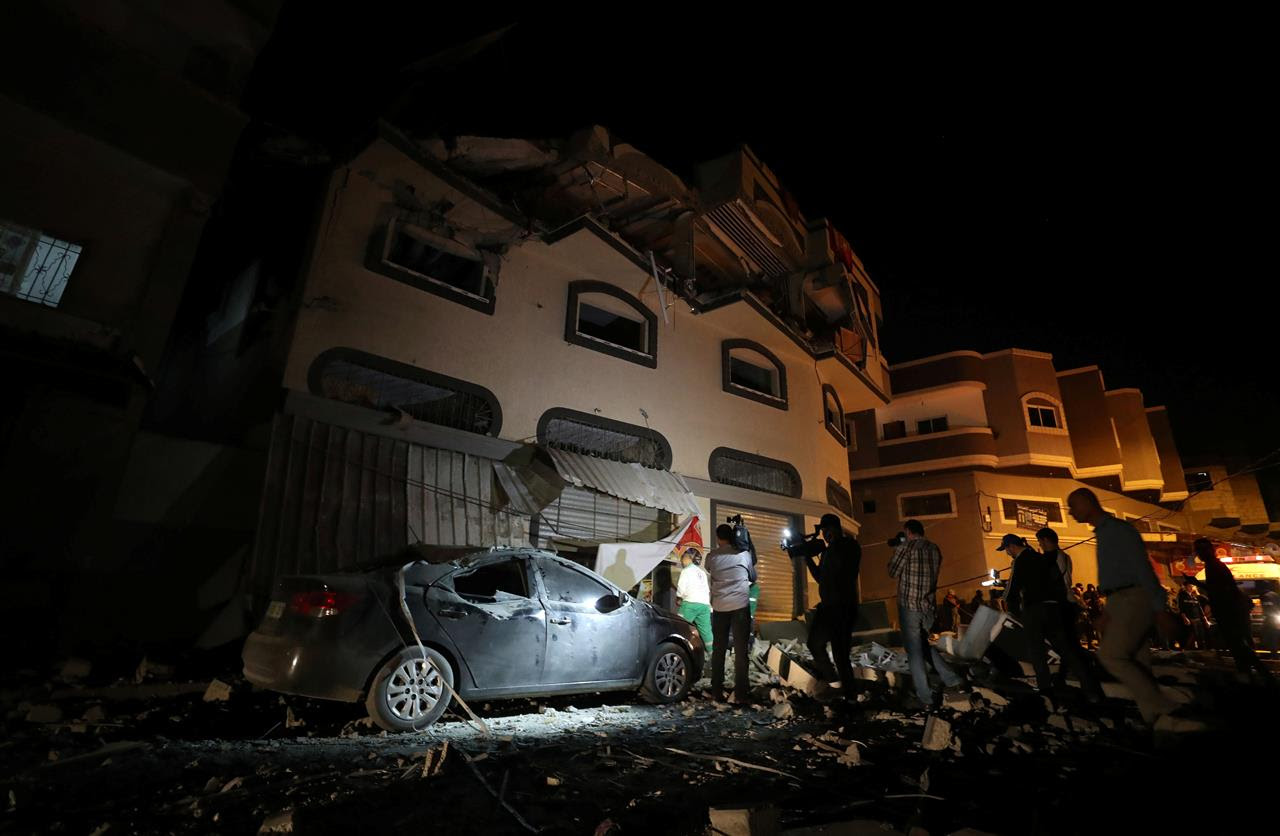 Israel killed a top commander from the Iranian-backed Palestinian militant group Islamic Jihad in a targeted strike in the Gaza Strip today. In the most serious escalation in months, an Israeli attack resulted in the death of Baha Abu al-Ata, whom Israel's prime minister called a "ticking bomb." Israel also attacked the home of an Islamic Jihad official in Damascus, Syrian state media said, killing two people.
More transcripts released in the impeachment inquiry
Laura Cooper, deputy assistant secretary of defense, detailed confusion and concern in the US national security apparatus after the White House blocked nearly $400 million in security aid to Ukraine without explanation, according to testimony released yesterday in the impeachment inquiry into President Donald Trump. The congressional panel also released testimony from Catherine Croft and Christopher Anderson, both advisers to Ambassador Kurt Volker on Ukraine policy, who described their concerns about the Trump administration's Ukraine policy. Volker was Trump's special representative for Ukraine negotiations until he resigned in September.
Documents: Read the transcript of Laura Cooper's testimony (PDF)
What's next in the impeachment inquiry?
The new transcripts come ahead of the upcoming public phase in the impeachment inquiry starting Wednesday with testimony of William Taylor, the top US diplomat in Ukraine and George Kent, a senior State Department official who oversees Ukraine.
Hong Kong protesters out for another day following violence
Hong Kong protesters rallied in the central financial district for a second day during lunch hour, blocking roads and facing tear gas from police. The clashes came a day after police shot a protester and a man was set on fire in some of the worst violence seen since the start of protests in the Chinese territory more than five months ago. "Our society has been pushed to the brink of a total breakdown," a police spokesman said, describing the last two days.
Listen: Activist Agnes Chow on whether the violence plays into the hands of Beijing
After Trump order, states scramble to say they will receive refugees
When US President Donald Trump drastically slashed the number of refugees allowed into the US during fiscal year 2020, he also — for the first time ever — issued an executive order allowing states and cities to refuse to take them in. Under the terms of the Sept. 26 order, the departments of State and Health and Human Services have 90 days to consider whether localities have given their "consent, in writing" for resettlement to continue. Now, refugee advocates around the US are lobbying their cities, counties and states to ensure they express support for refugees.
---
Promotion
Like what you read in TOP OF THE WORLD? When you make a gift to support our work, your donation will be matched. [Support]
For the latest trends in geopolitics, terrorism, and cyber security, please check the blog sidebars and links.  These news feeds are updated daily.  Thanks for joining us today.
Until next time,
Russ Roberts
https://hawaiiintelligencedigest.com (the daily update)
https://hawaiiintelligencedaily.com (breaking geopolitical news)